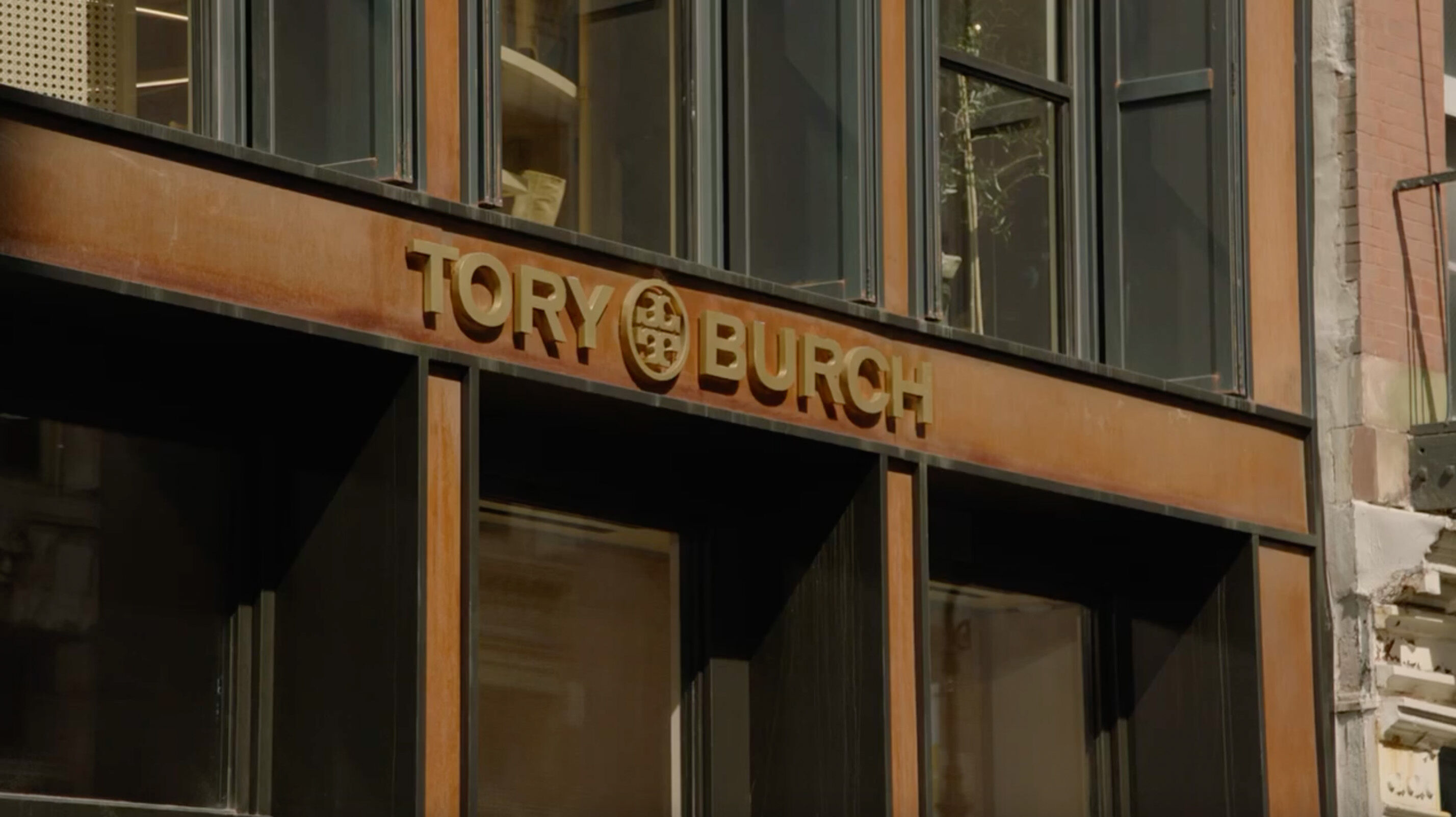 SPRING/SUMMER 2022
"Inspired by Claire McCardell's ingenuity and her legacy of American sportswear which revolutionized the way women dress. She discarded the rules of what women should wear, instead problem-solving for the reality of their lives. Her designs instilled a sense of freedom, encouraged self-expression and empowered women with a casual elegance that is as relevant today as it was in the late 1940s."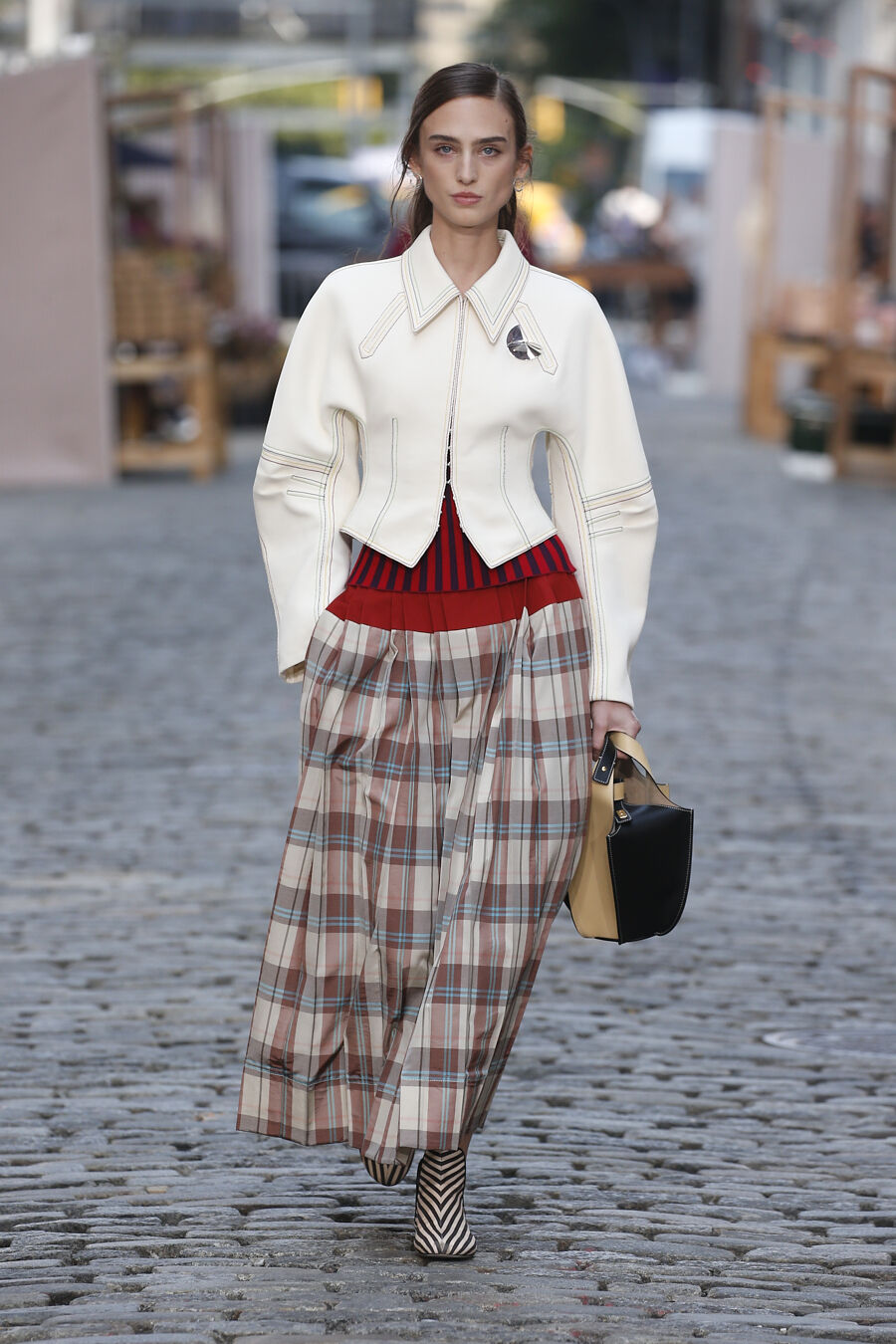 Look 1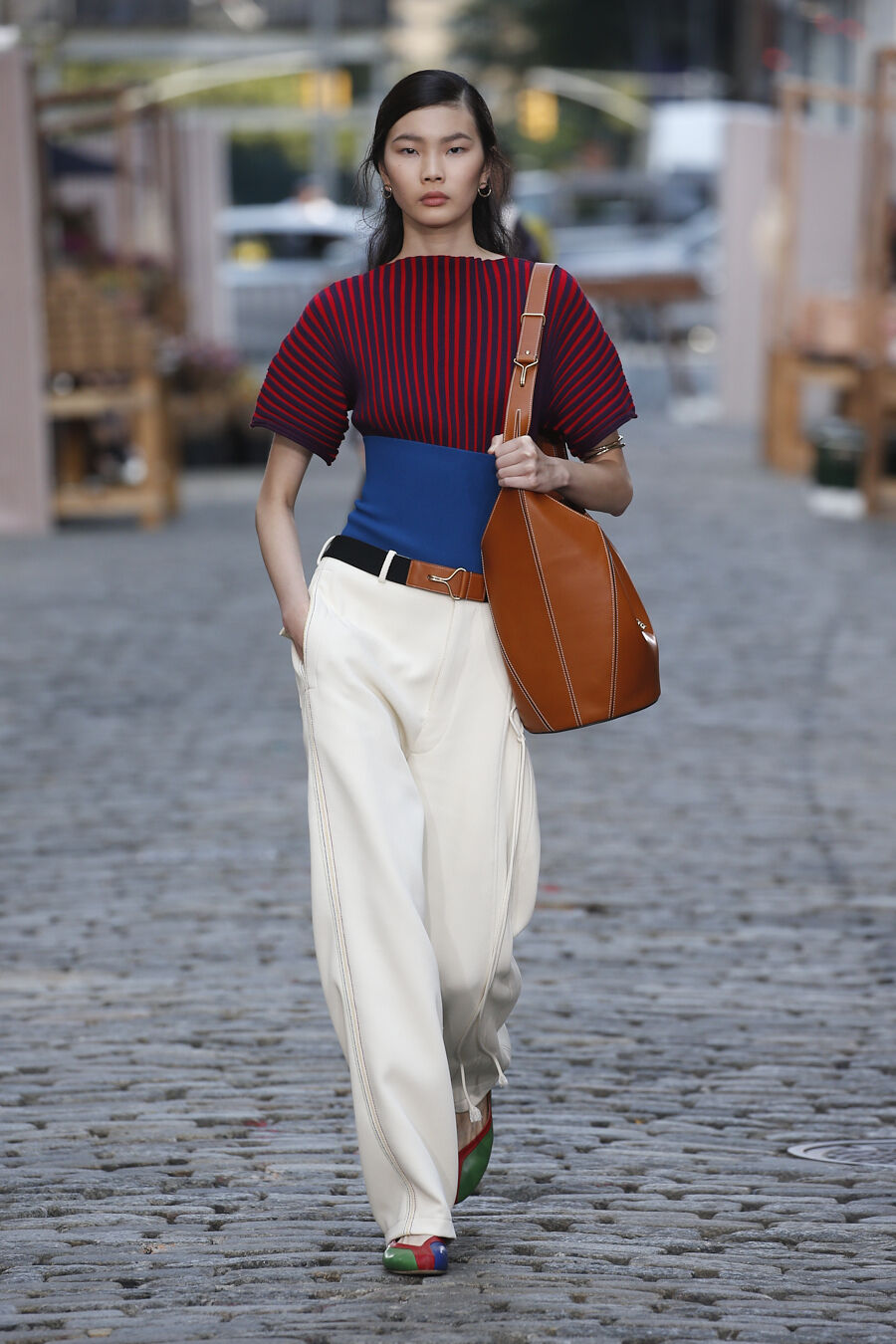 Look 2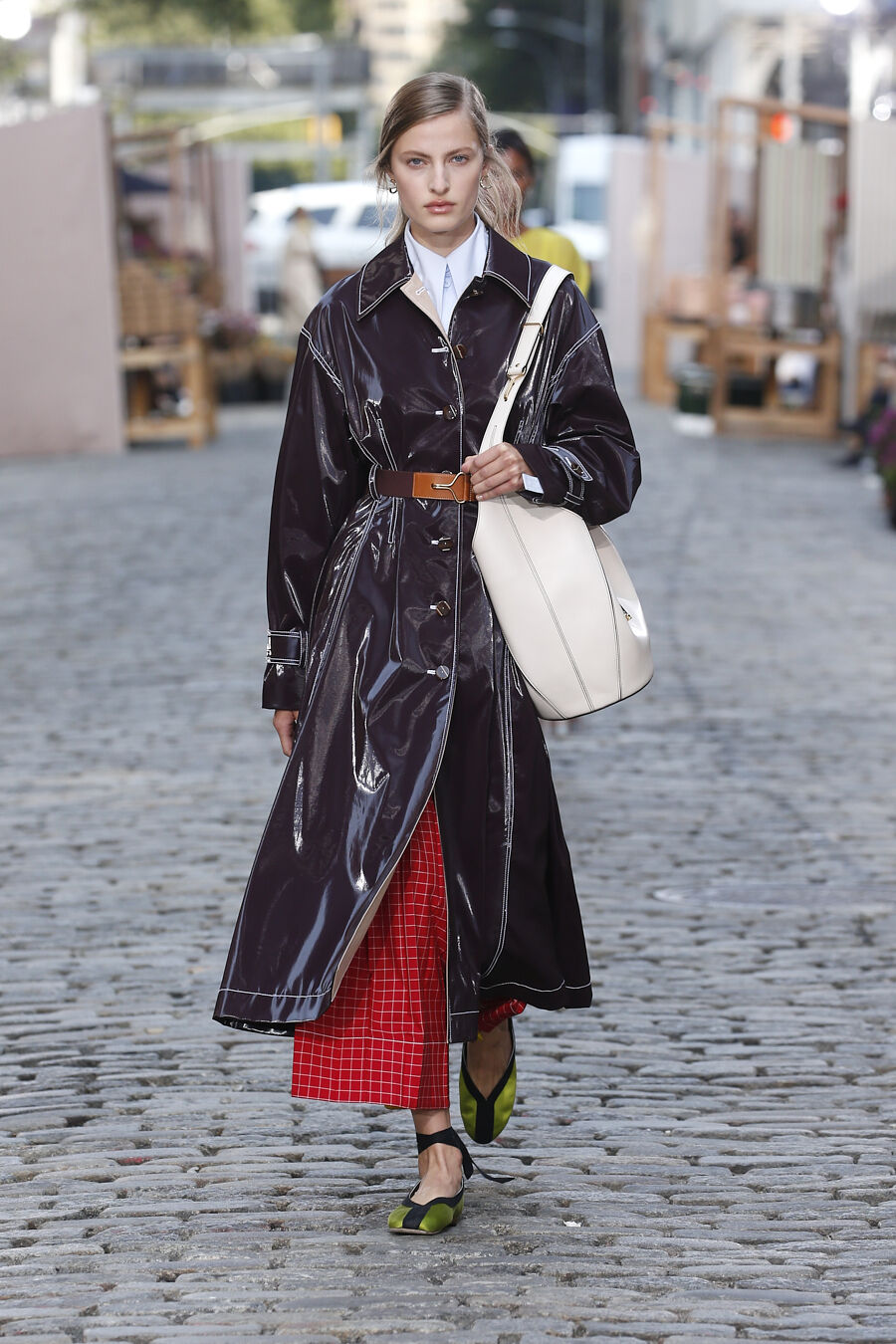 Look 3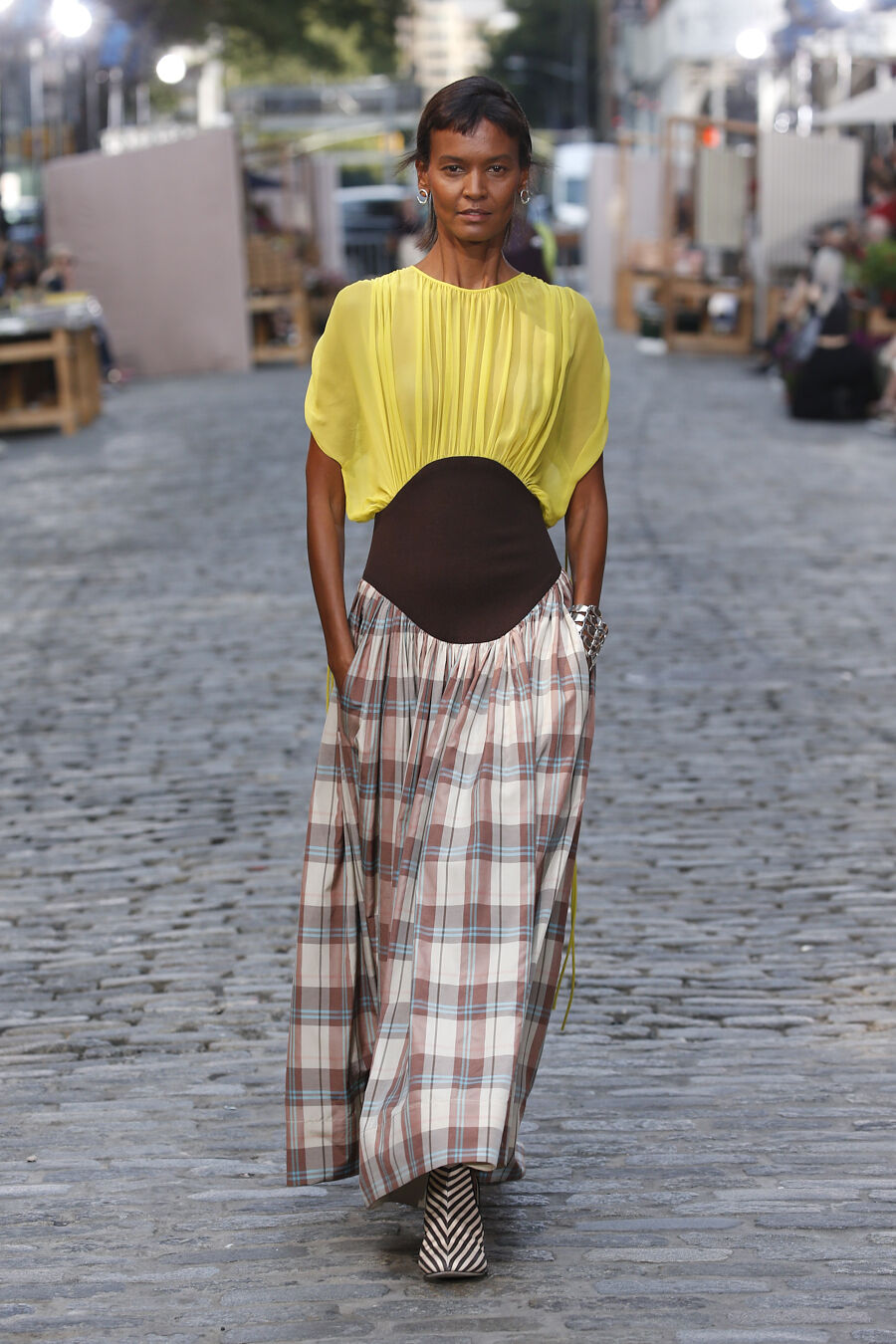 Look 4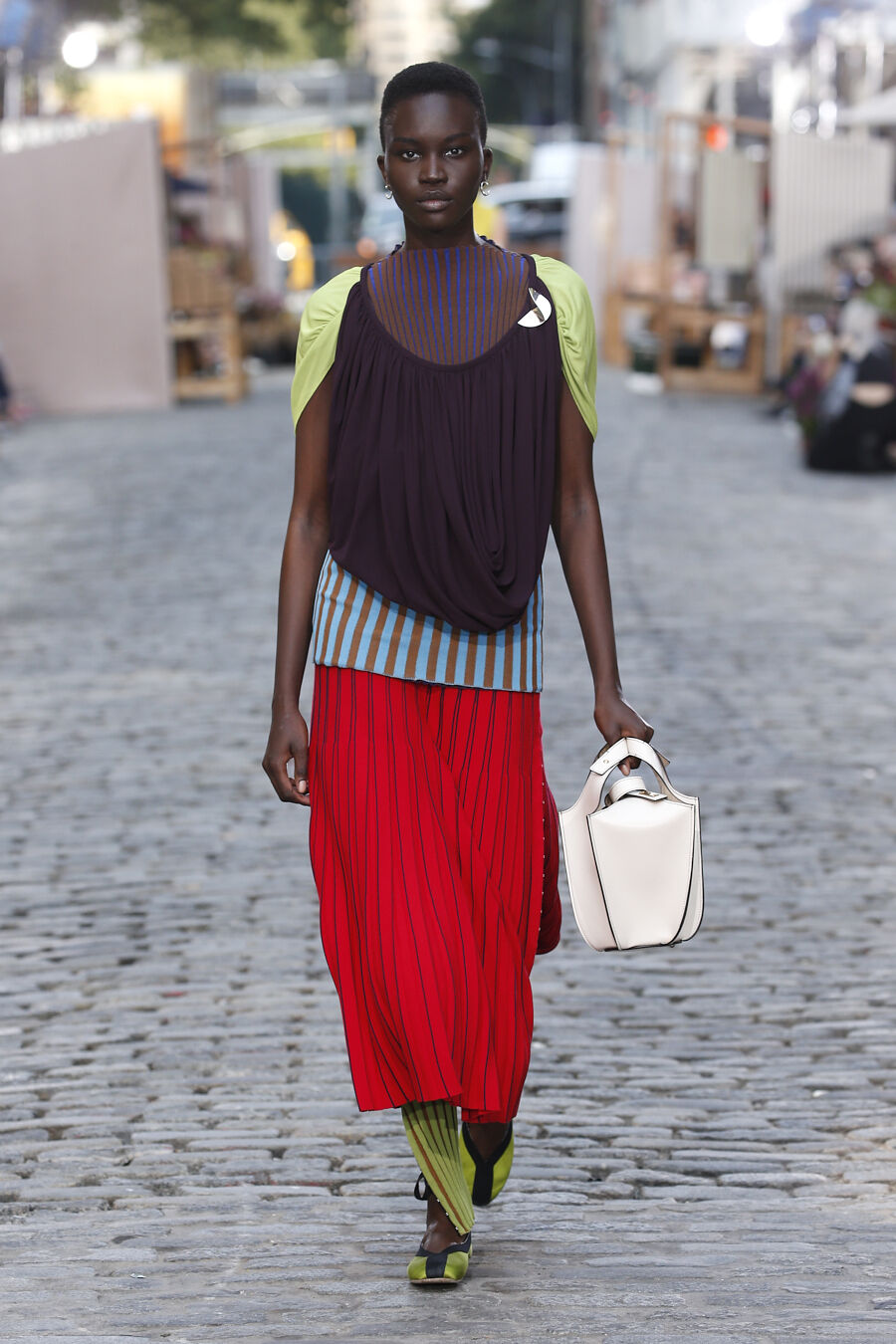 Look 5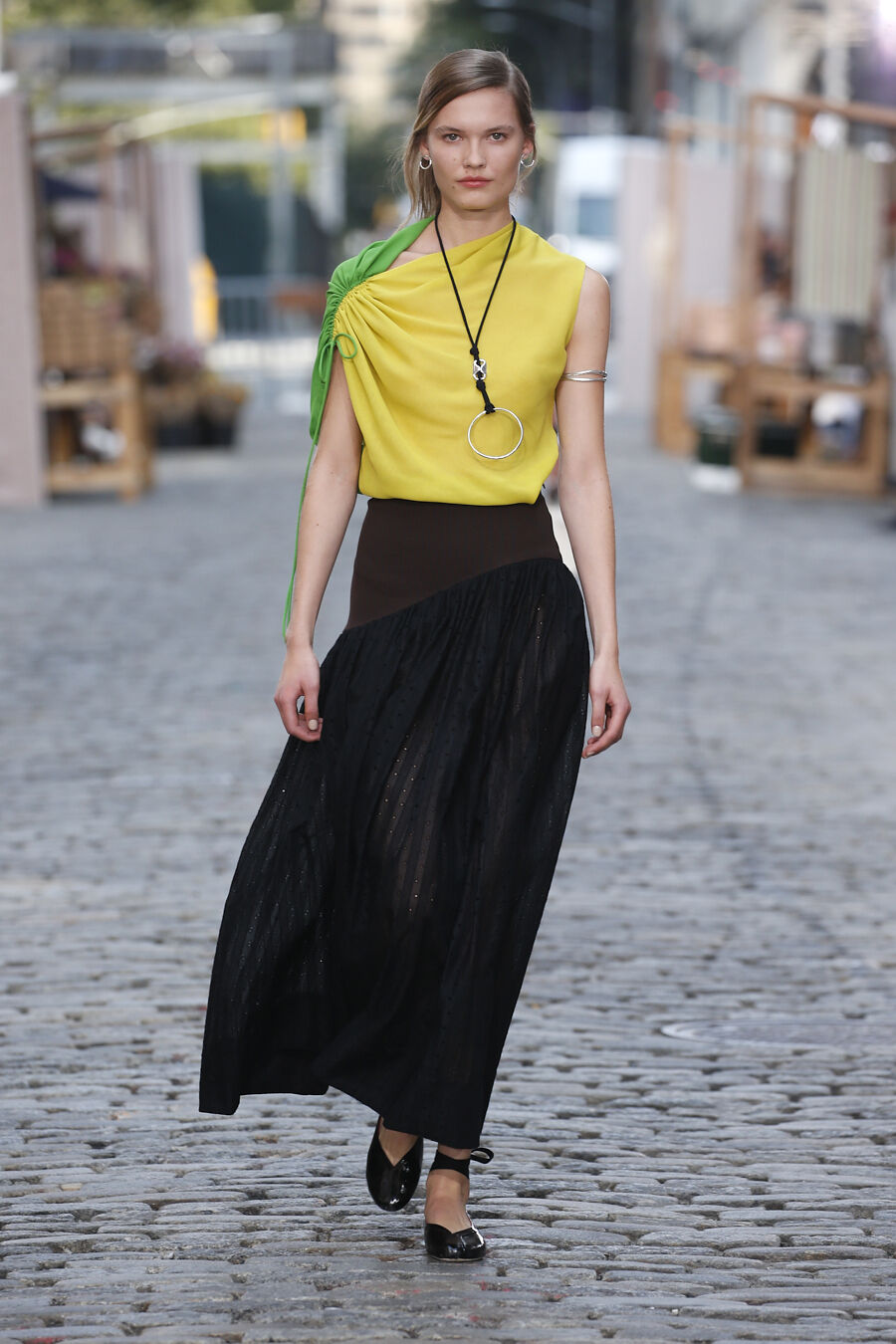 Look 6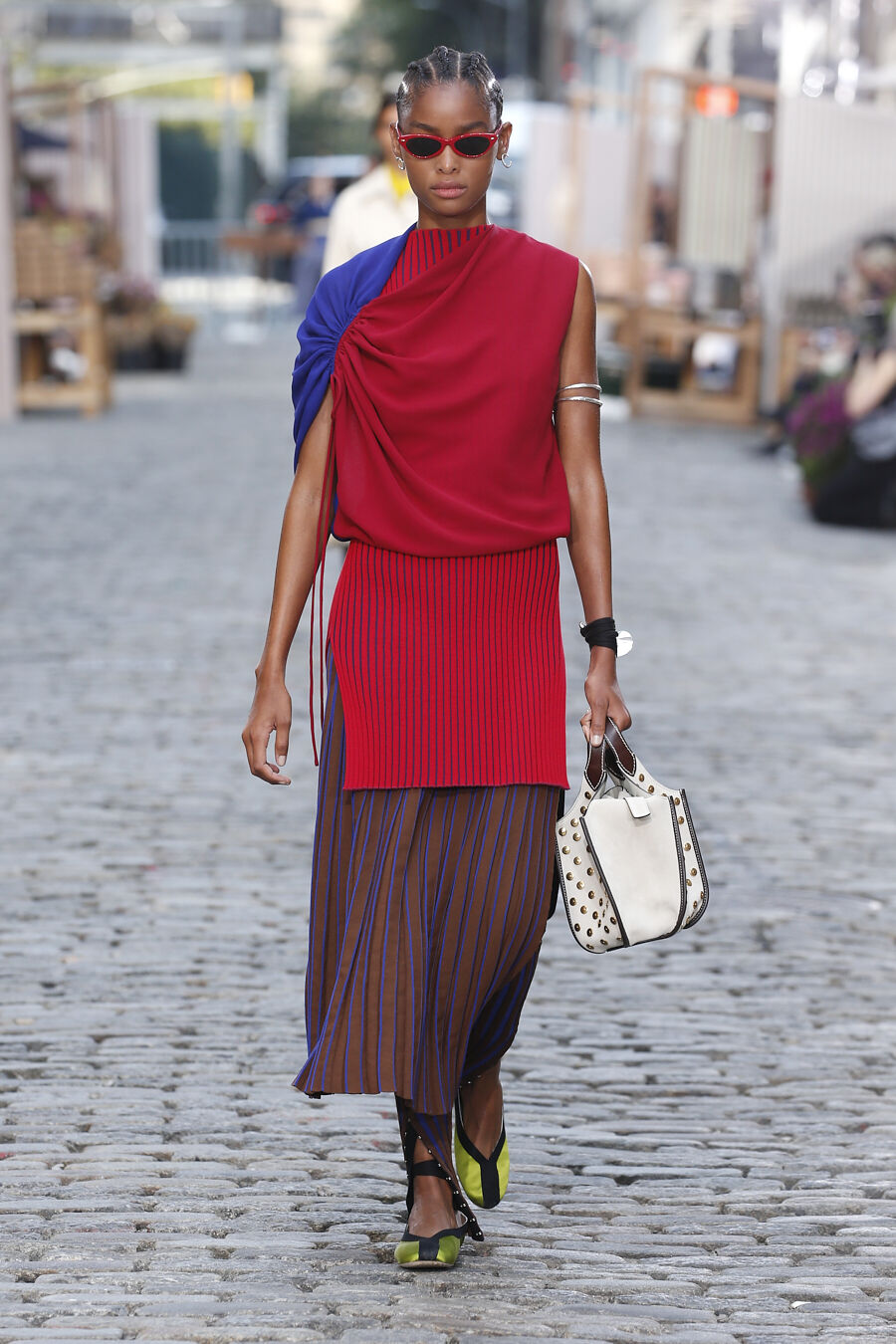 Look 7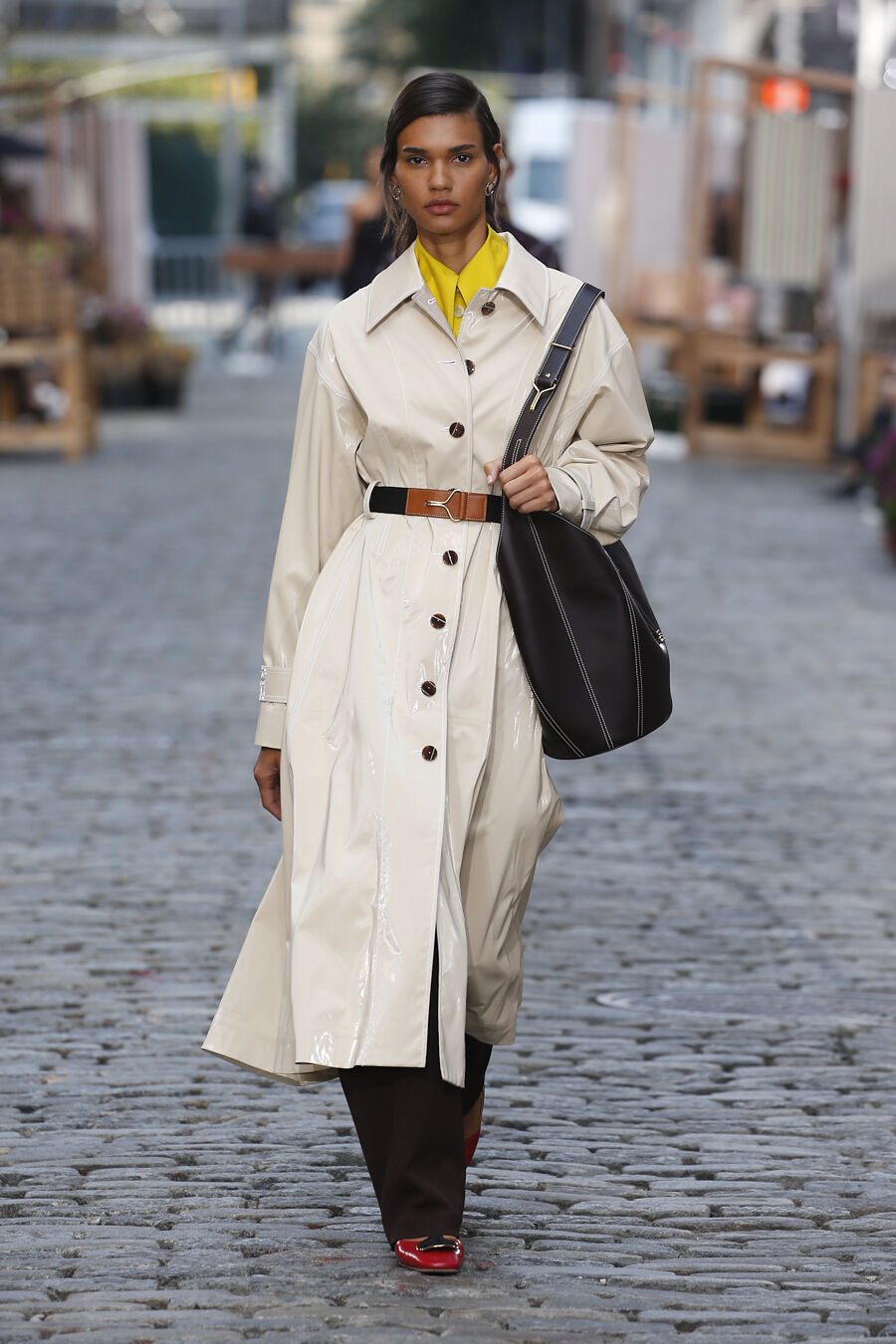 Look 8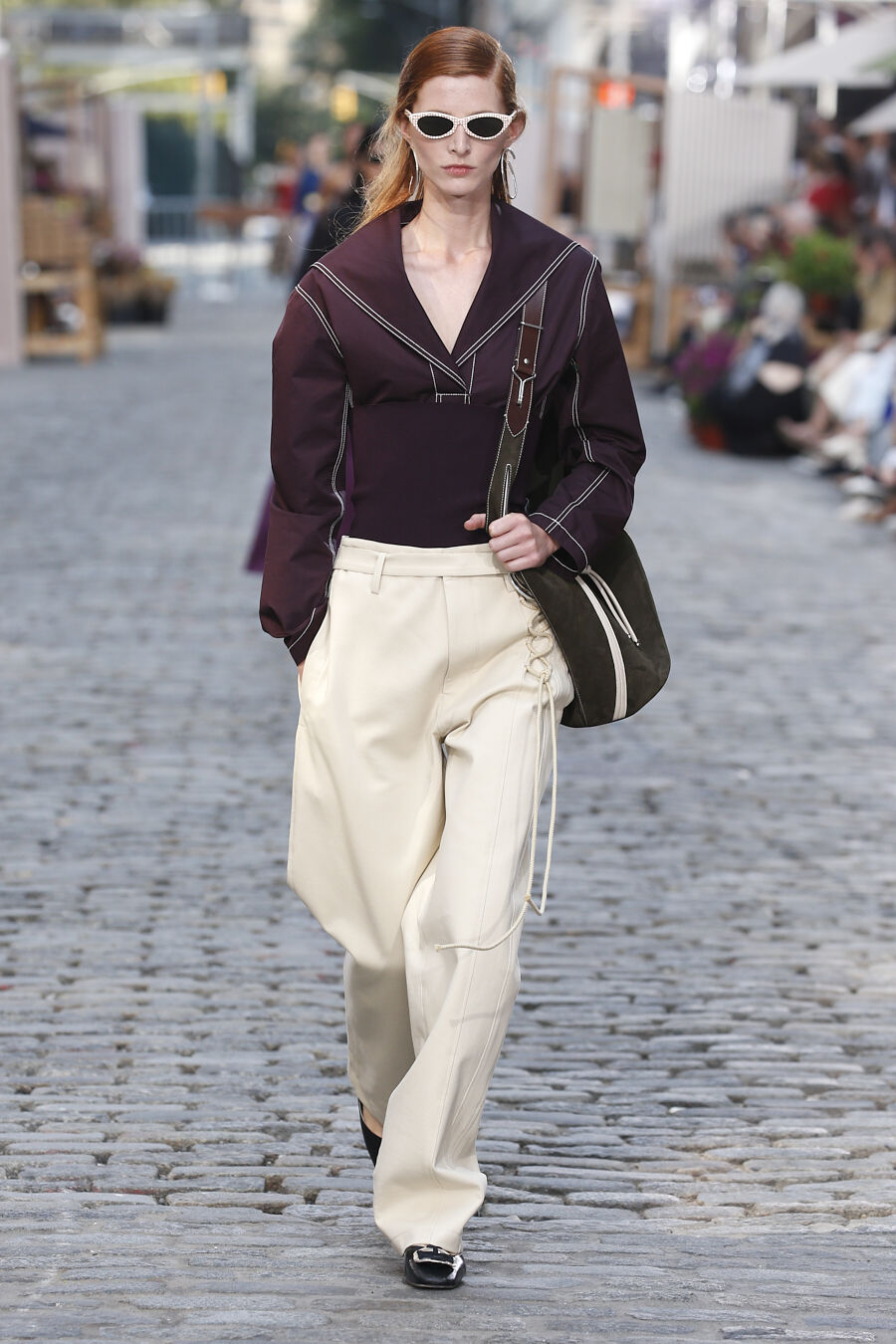 Look 9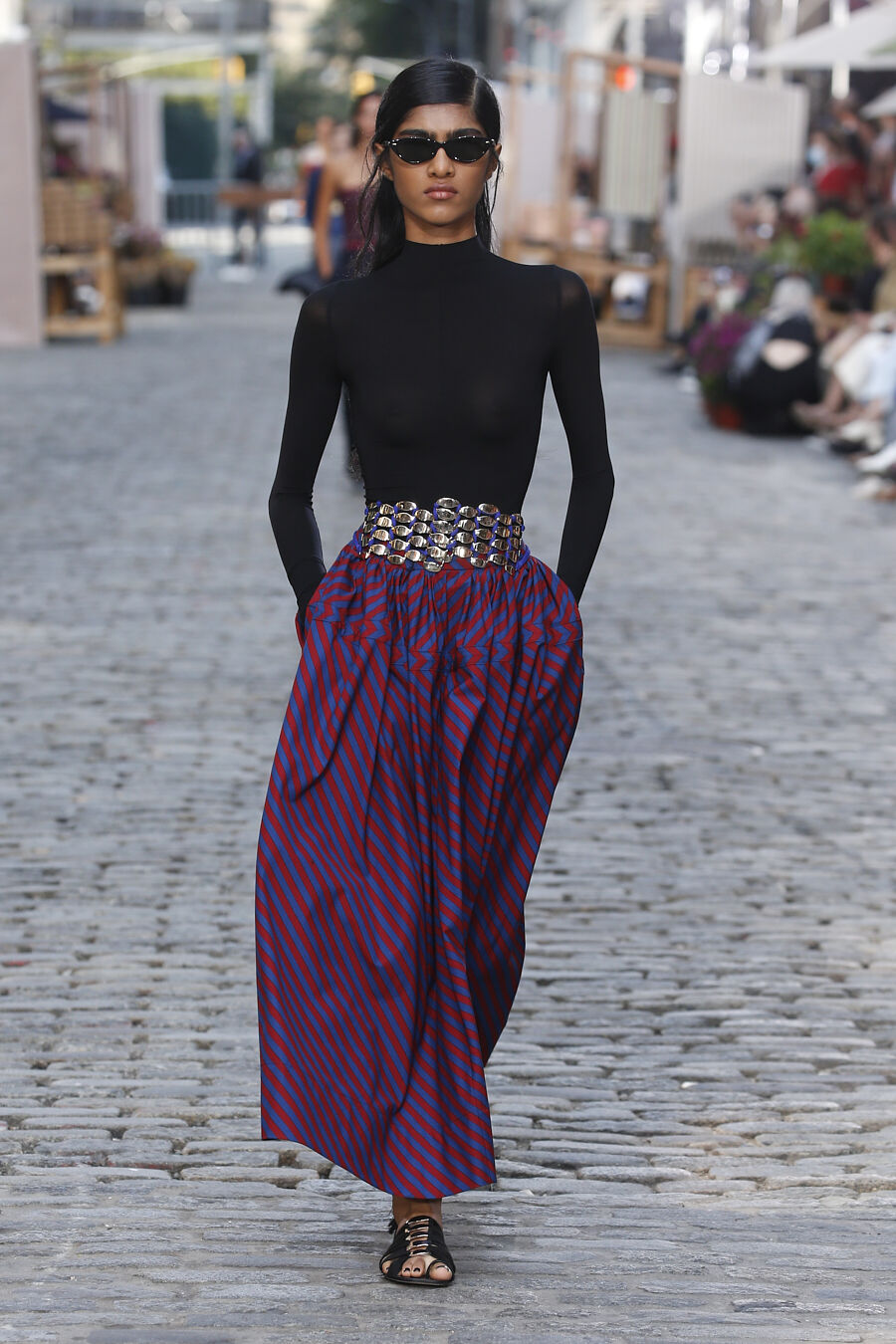 Look 10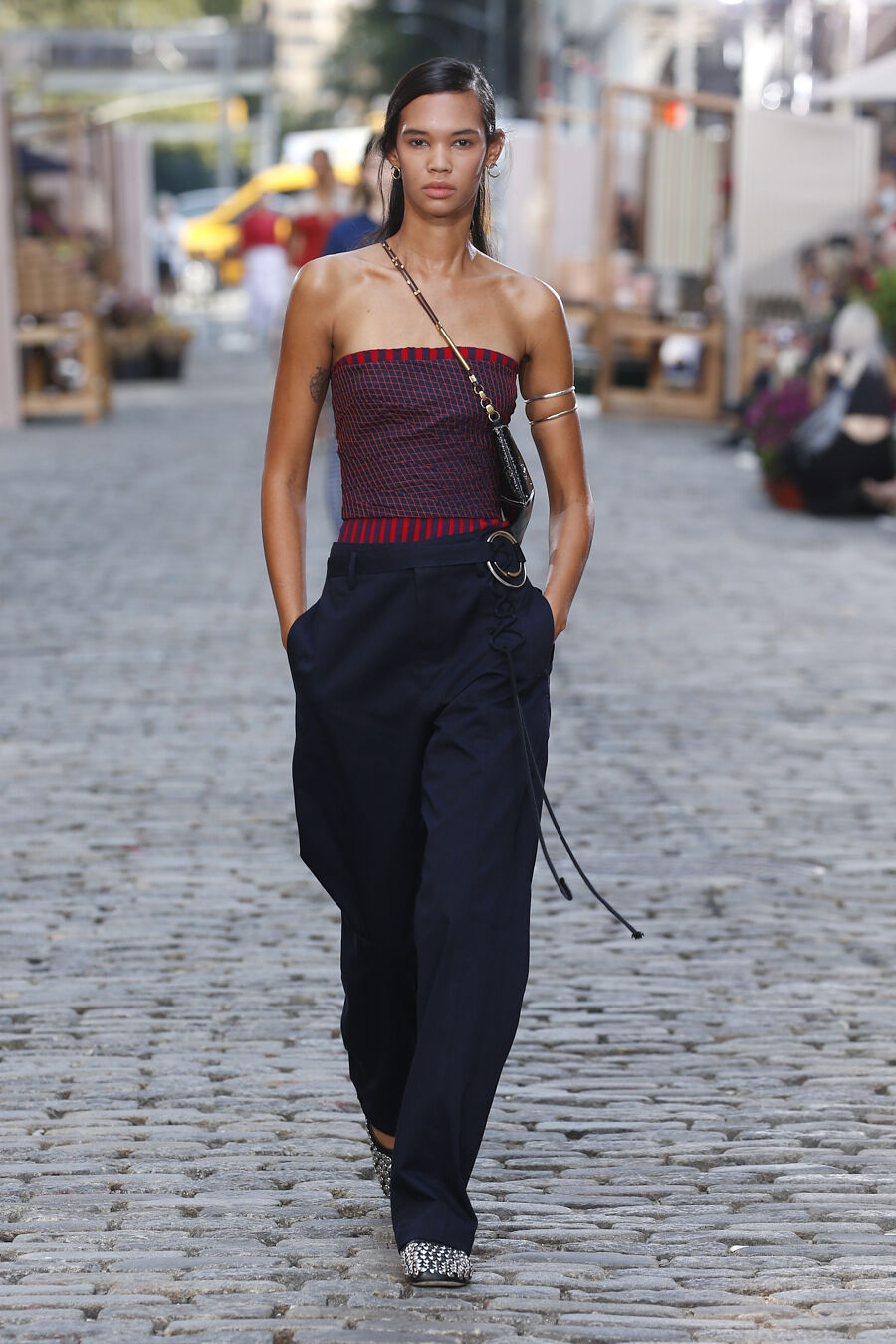 Look 11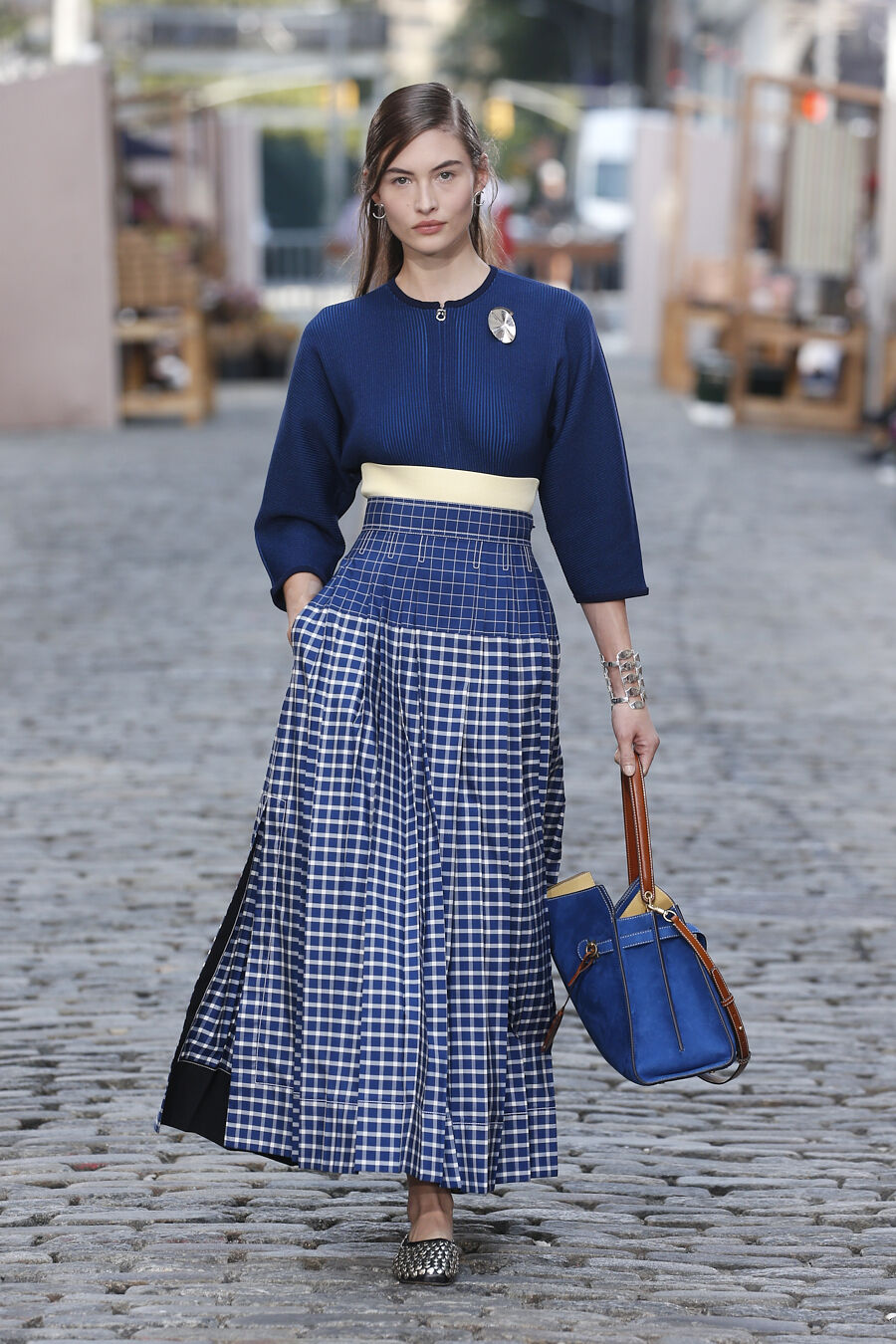 Look 12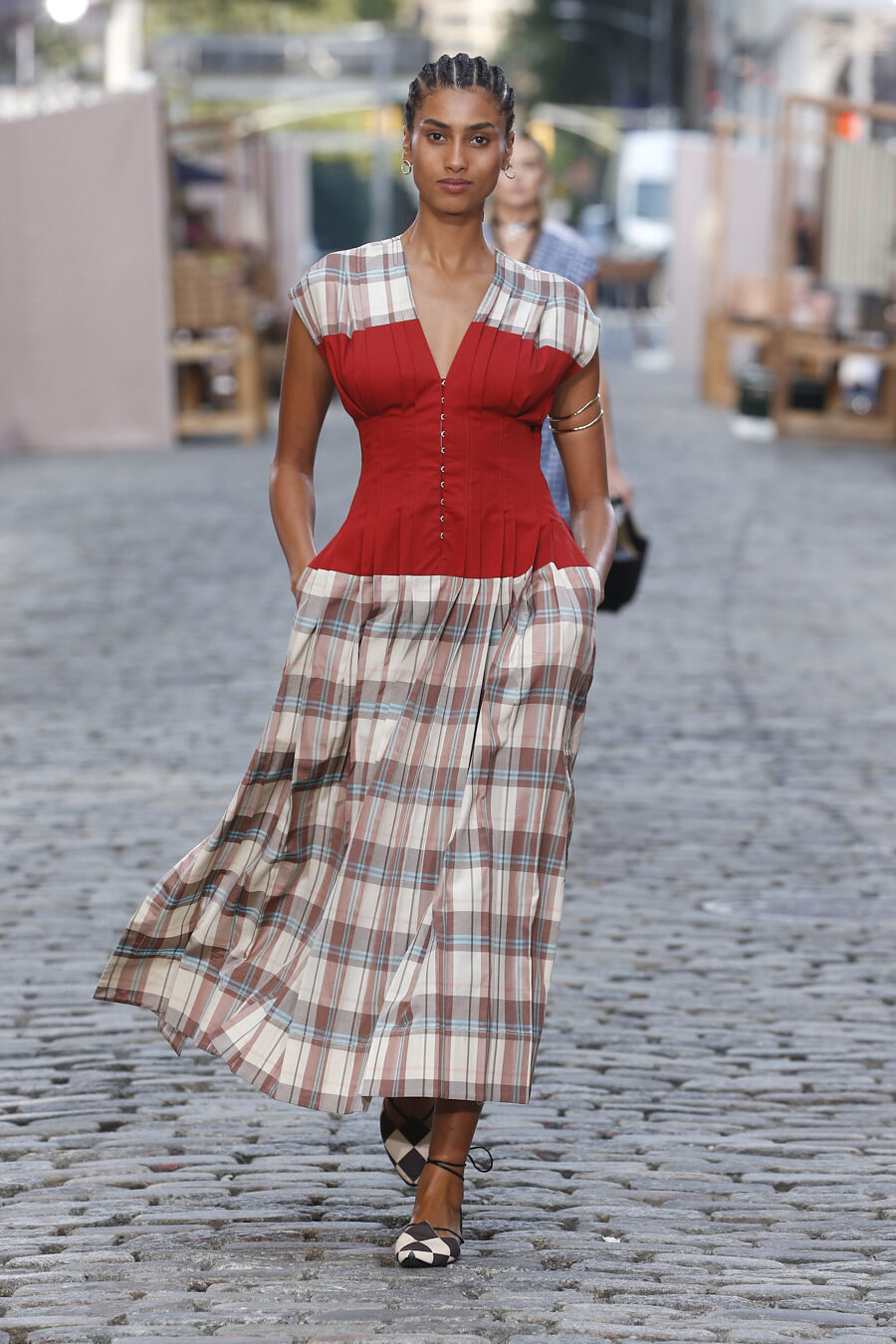 Look 13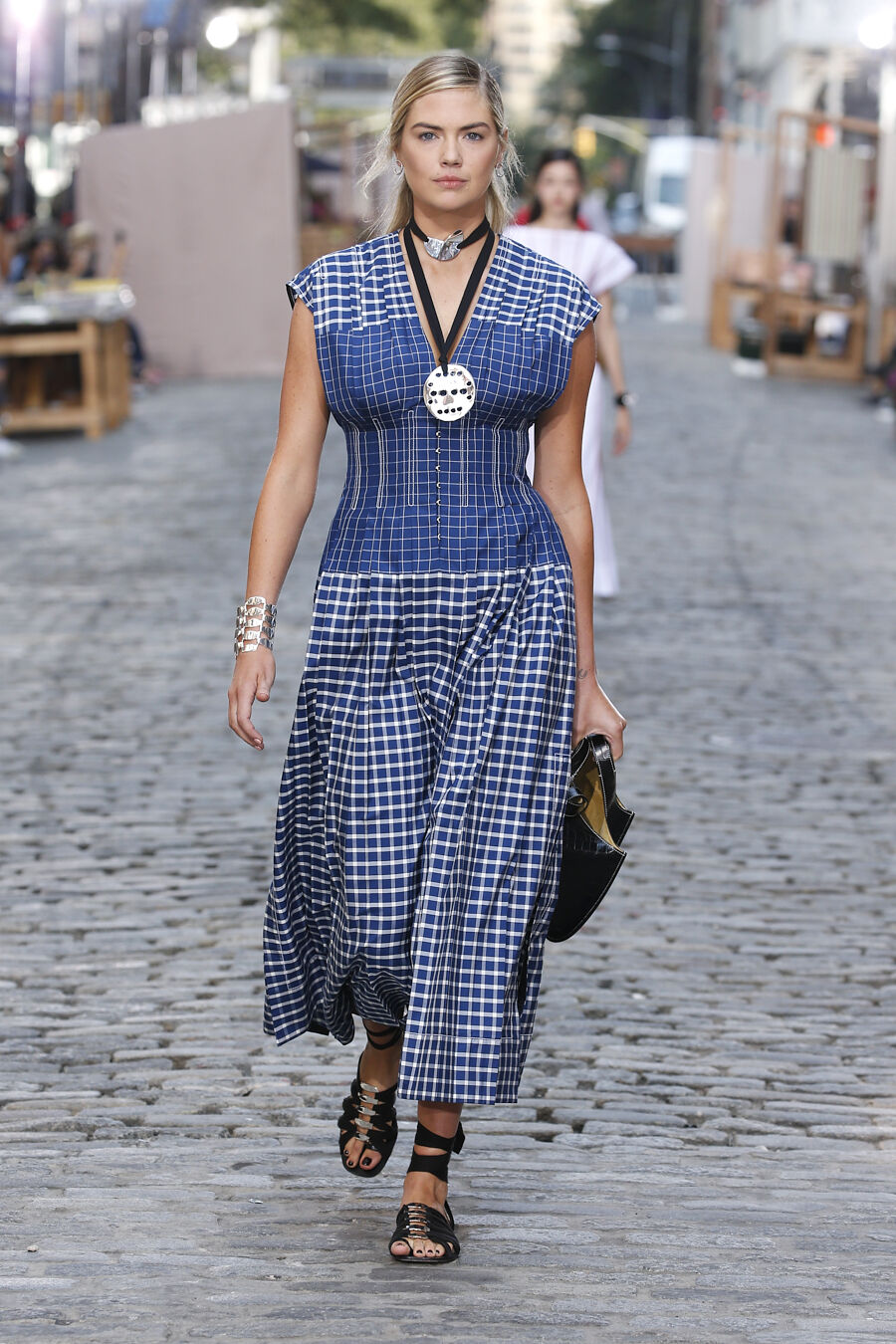 Look 14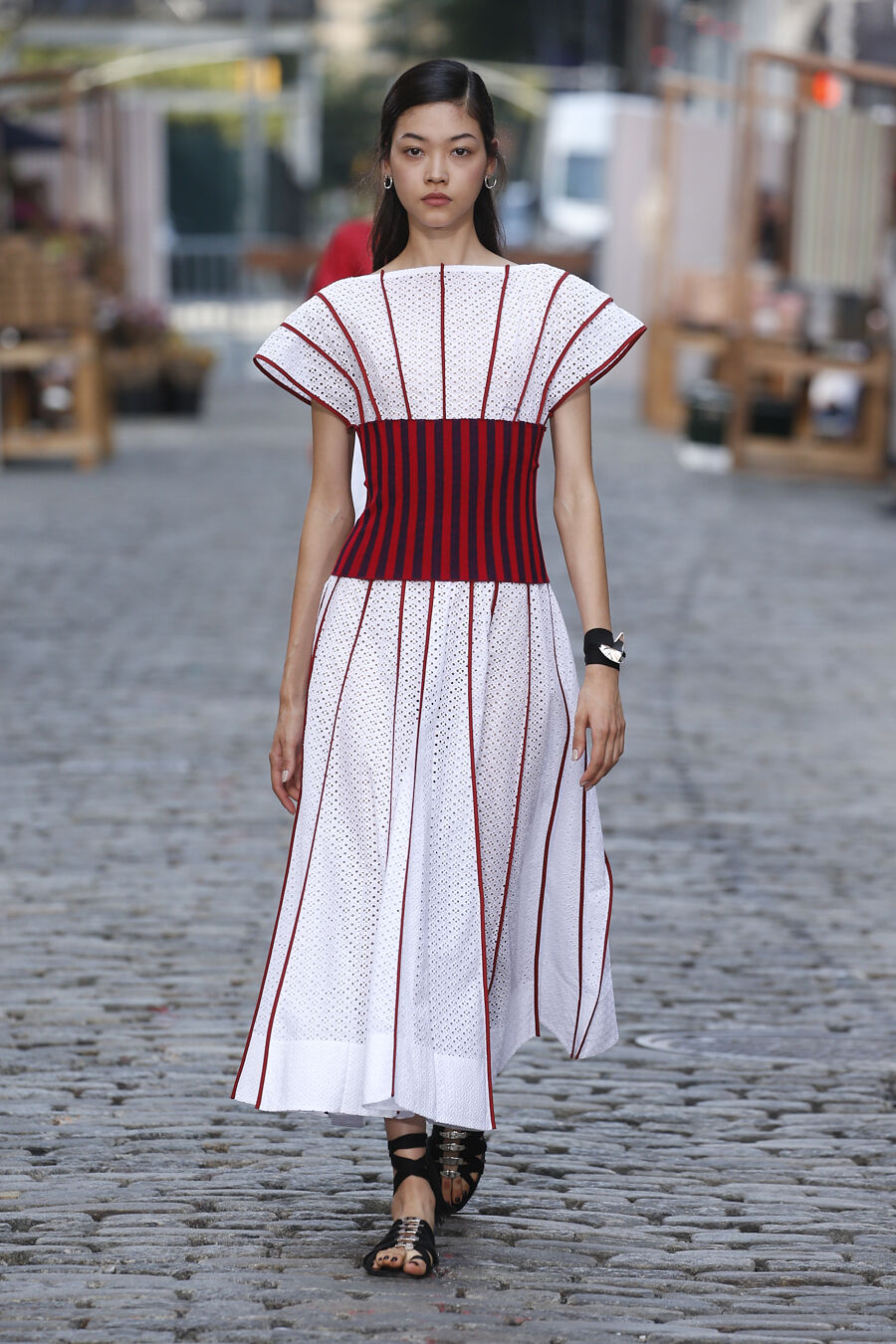 Look 15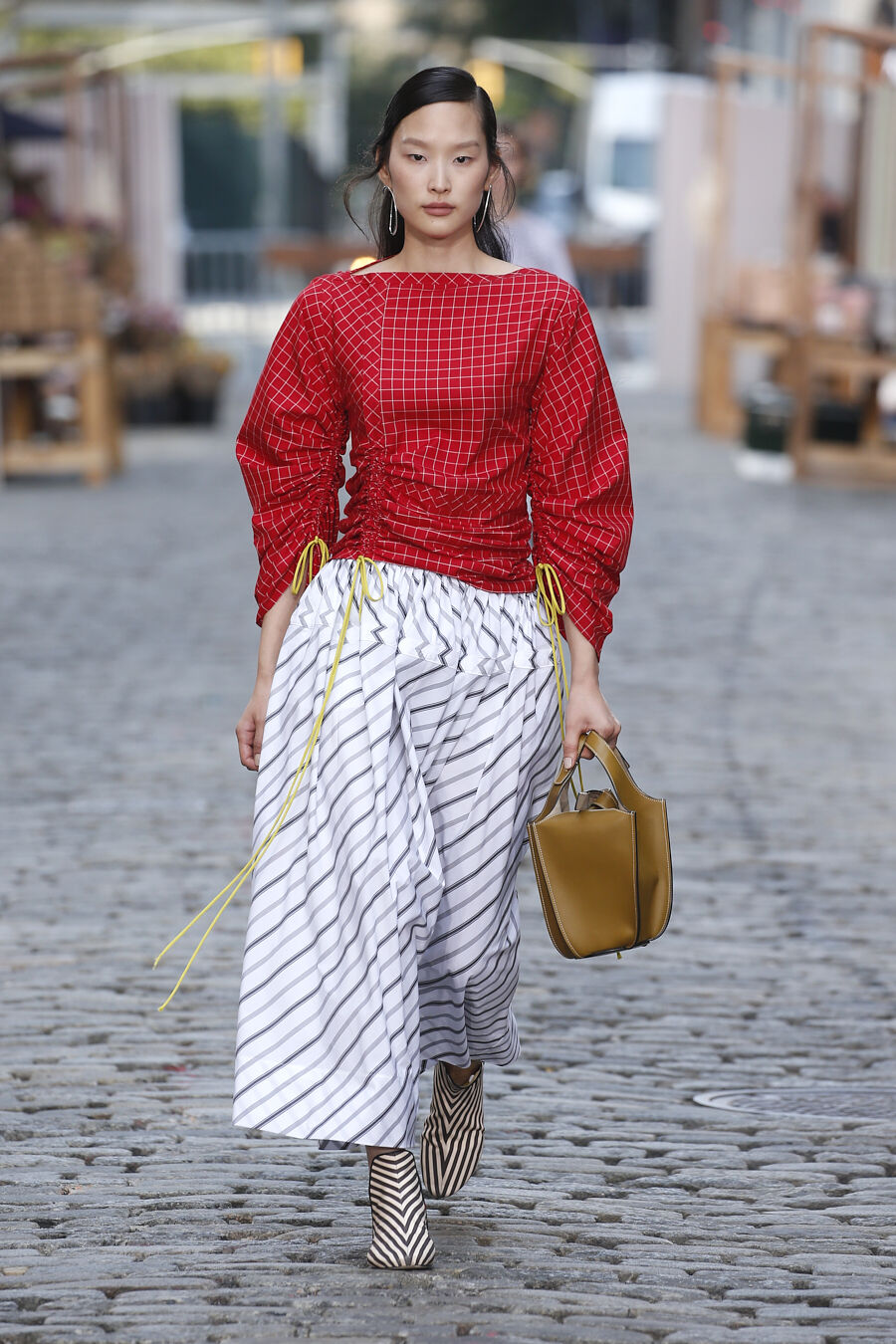 Look 16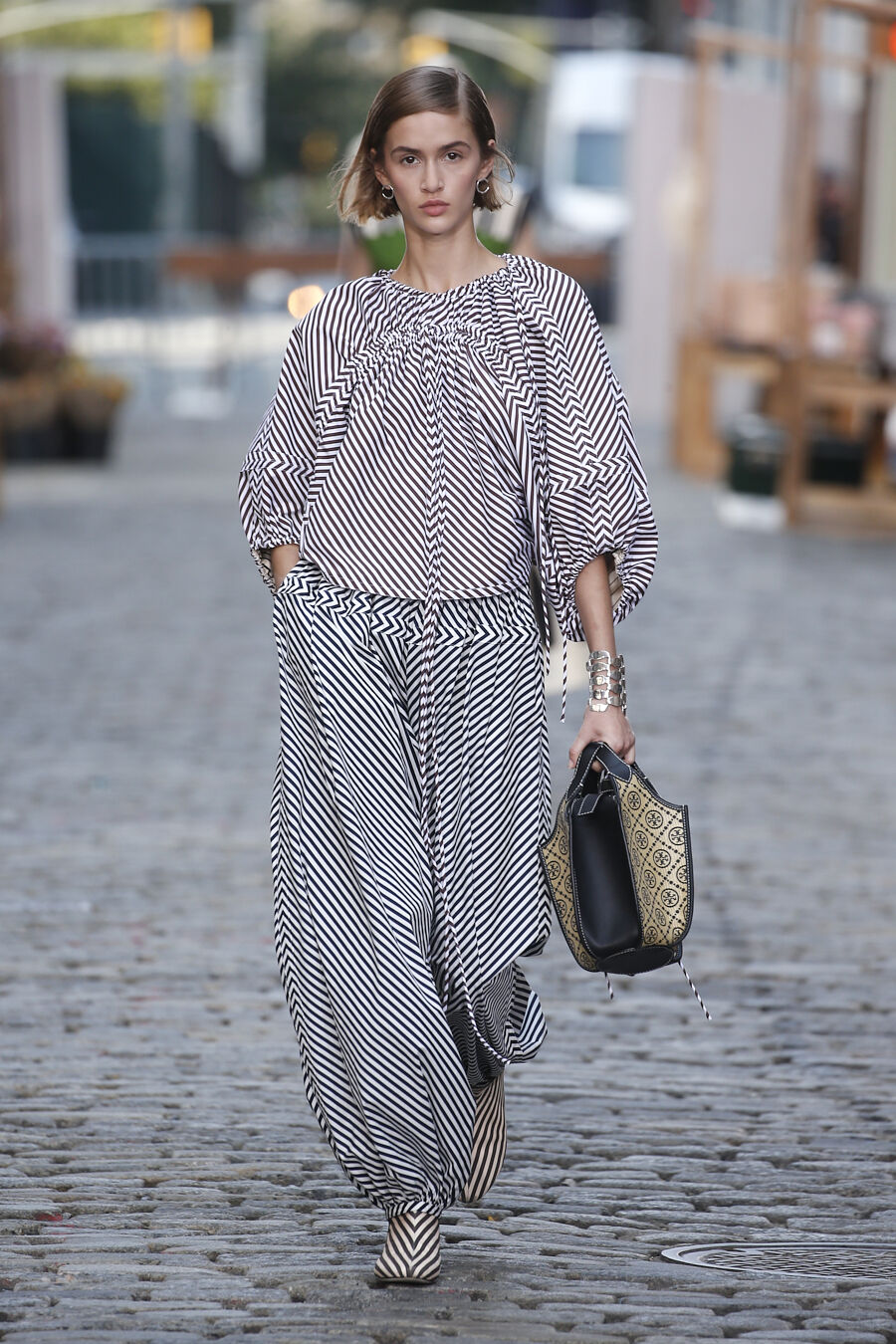 Look 17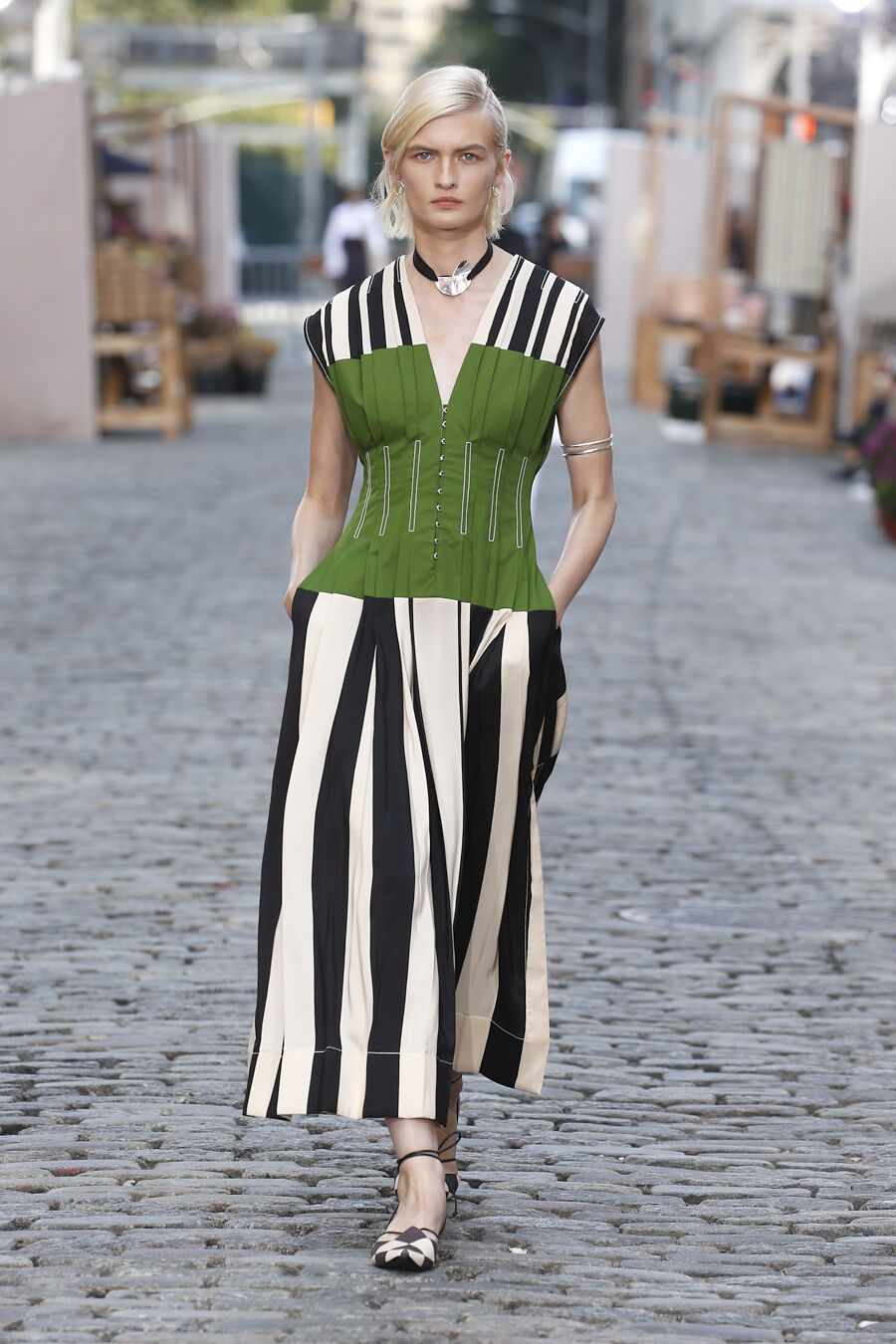 Look 18
Look 19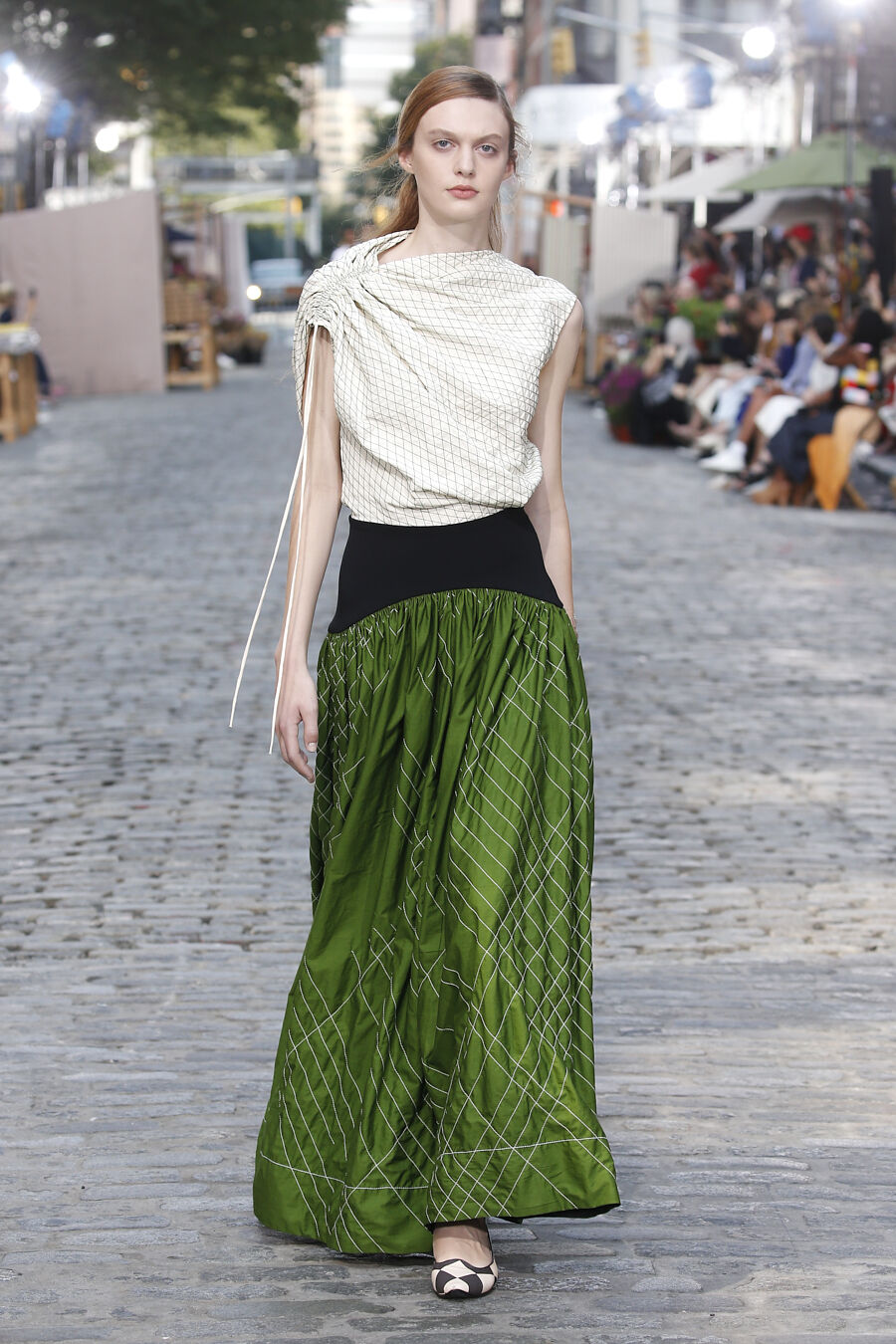 Look 20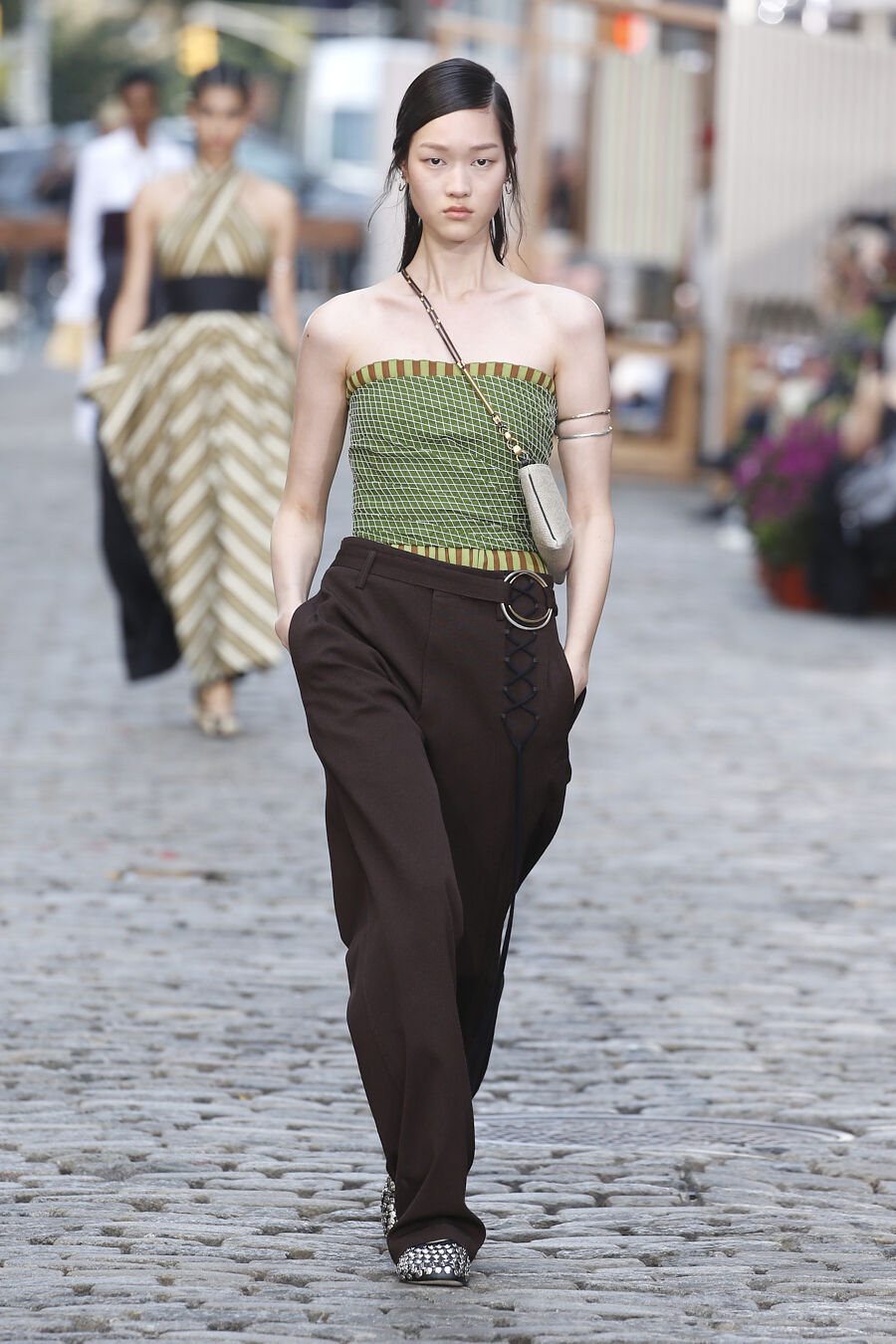 Look 21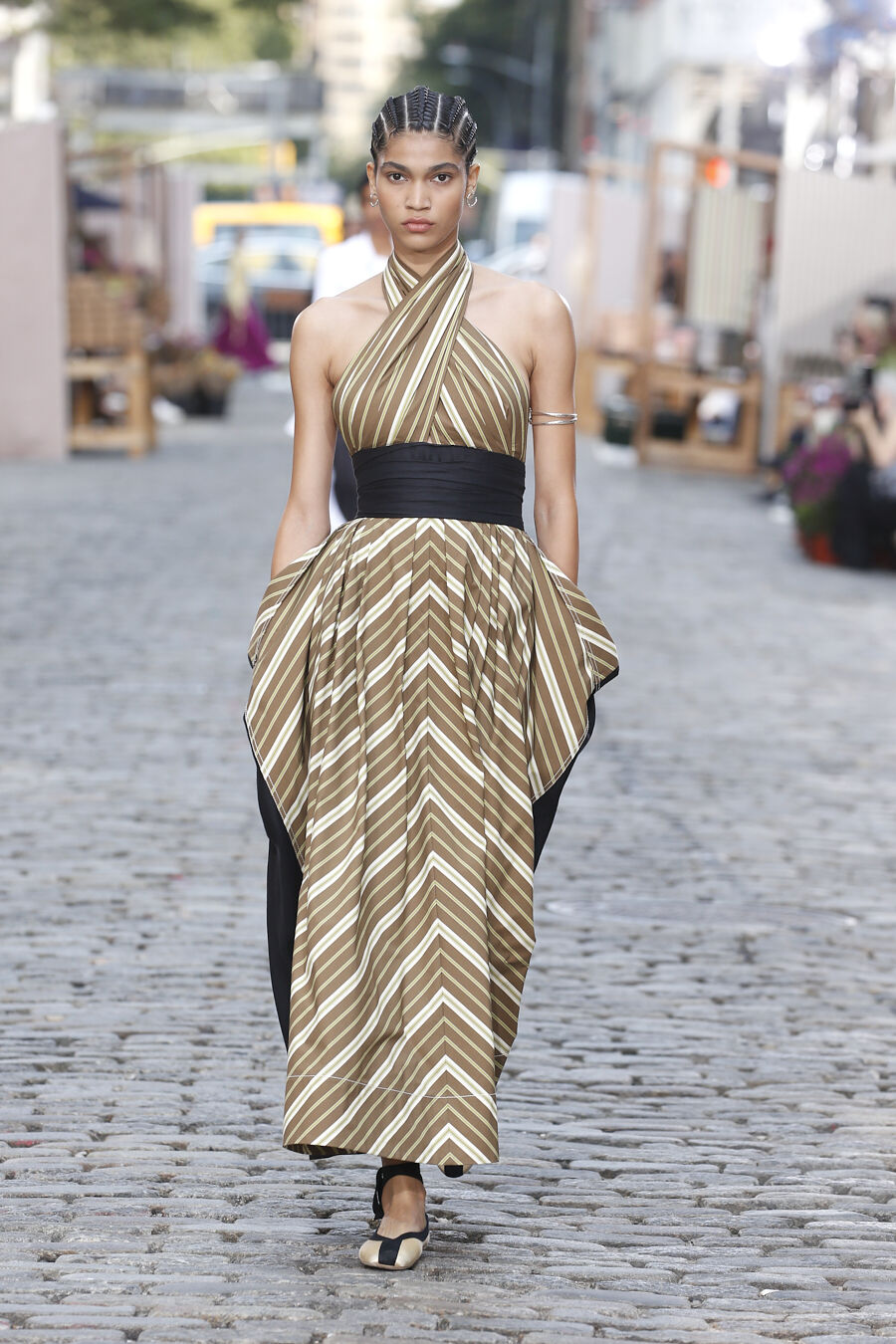 Look 22
Look 23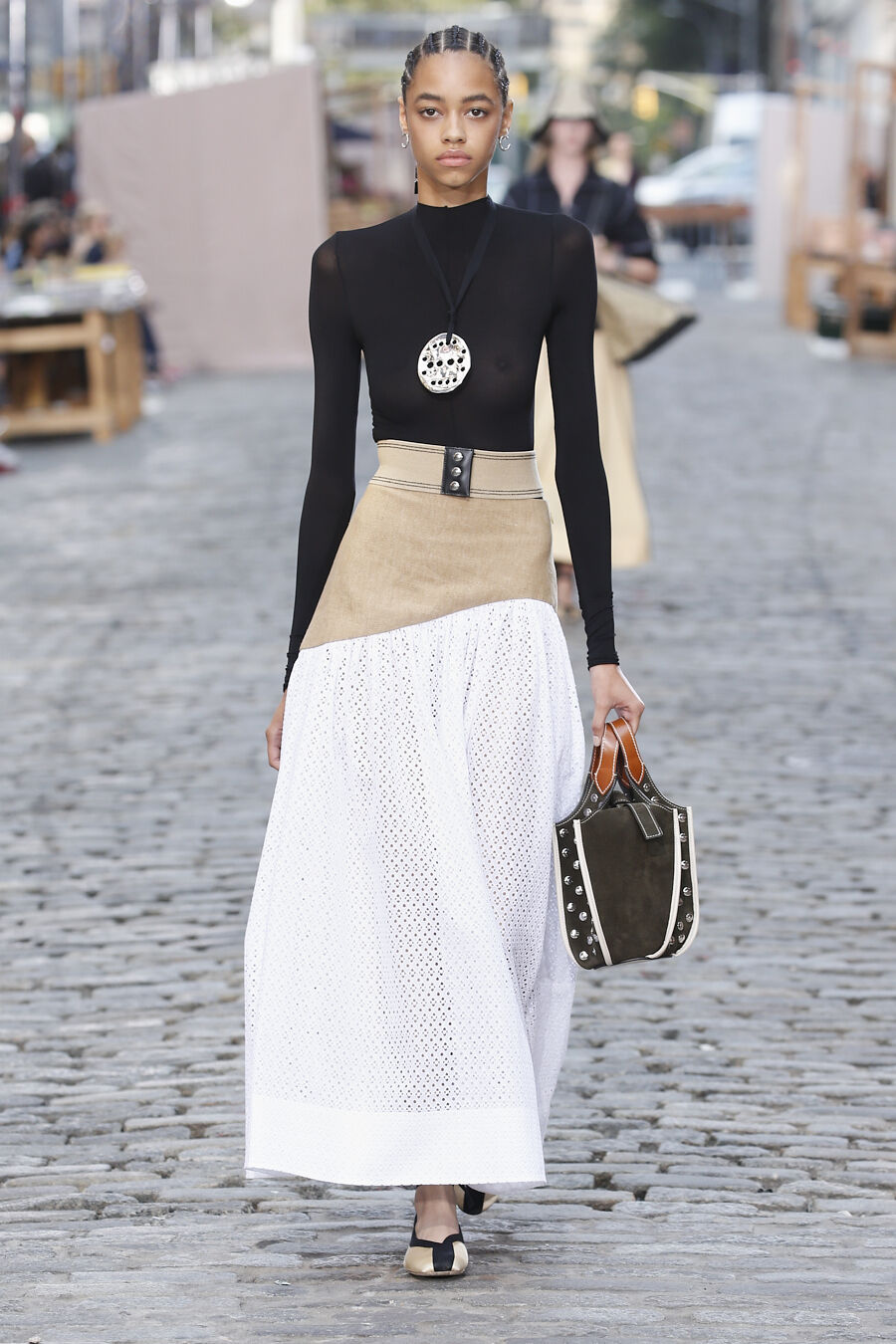 Look 24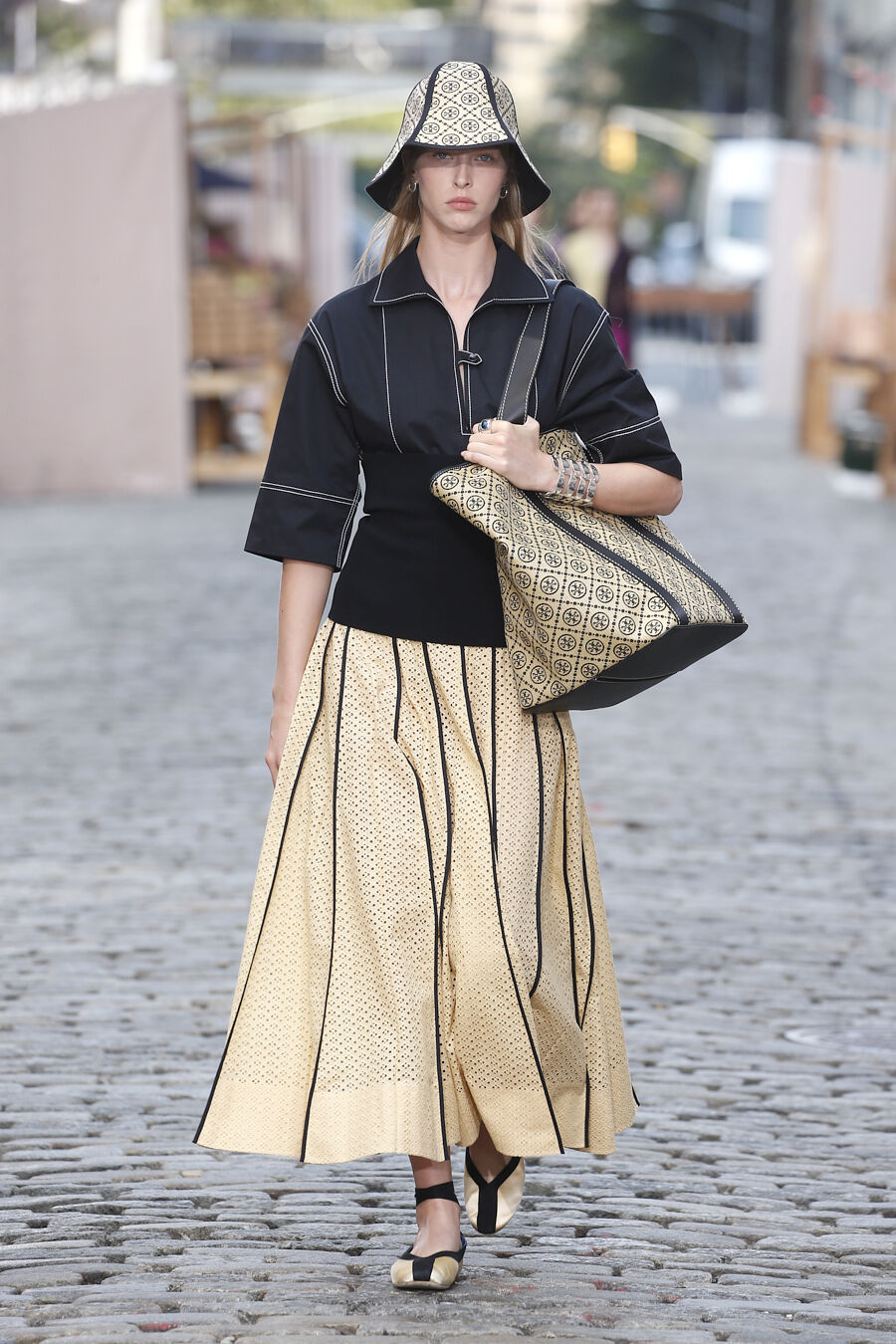 Look 25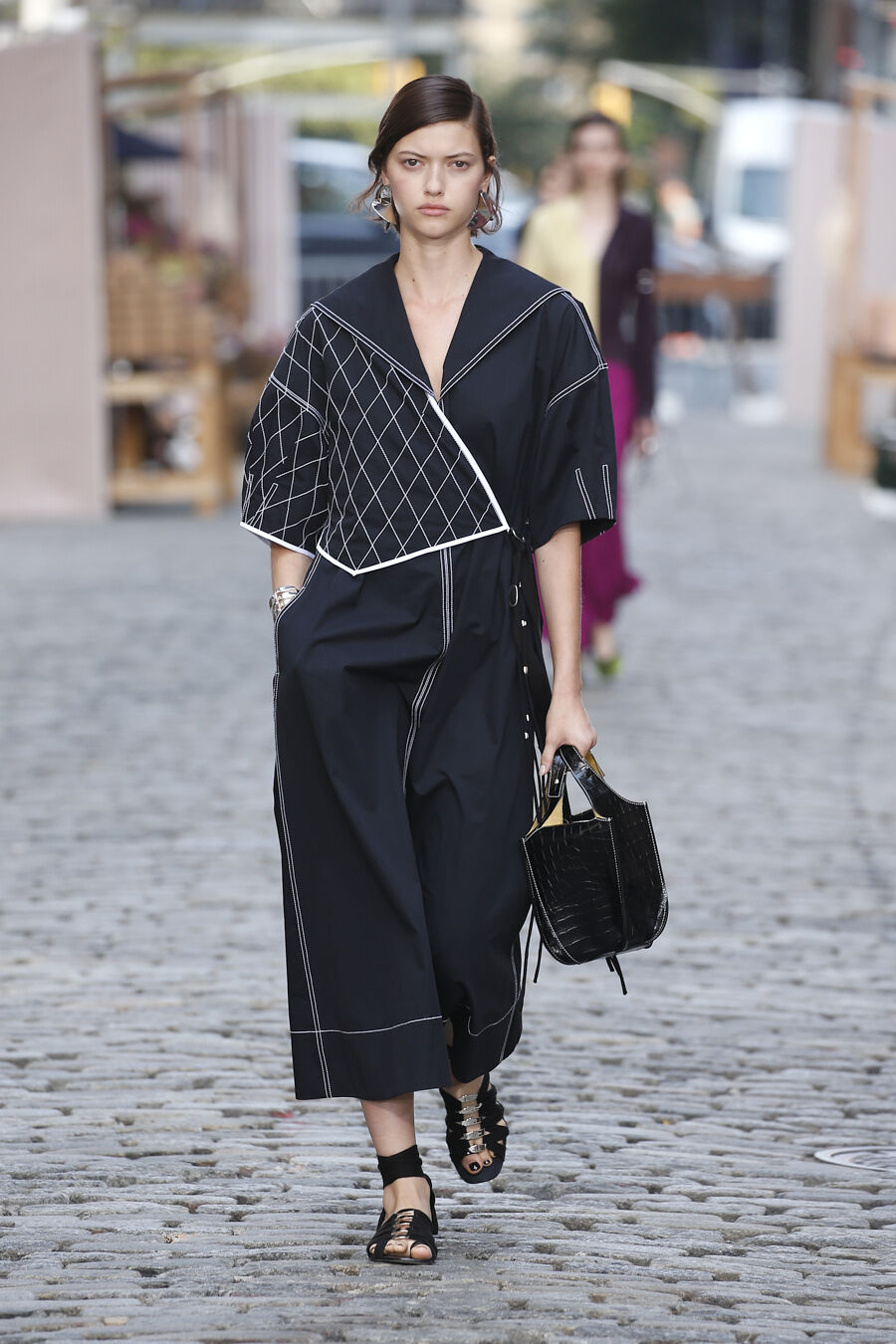 Look 26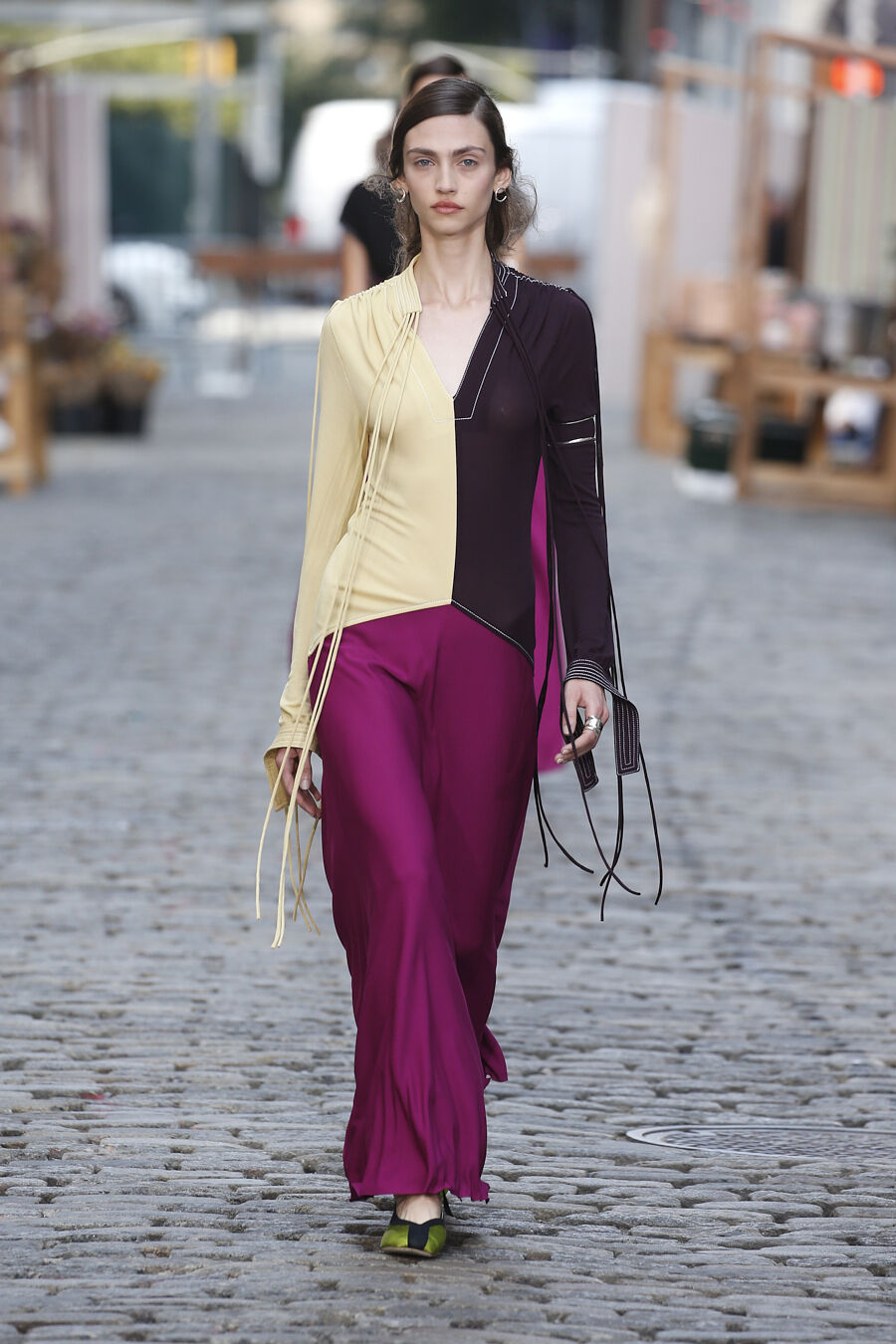 Look 27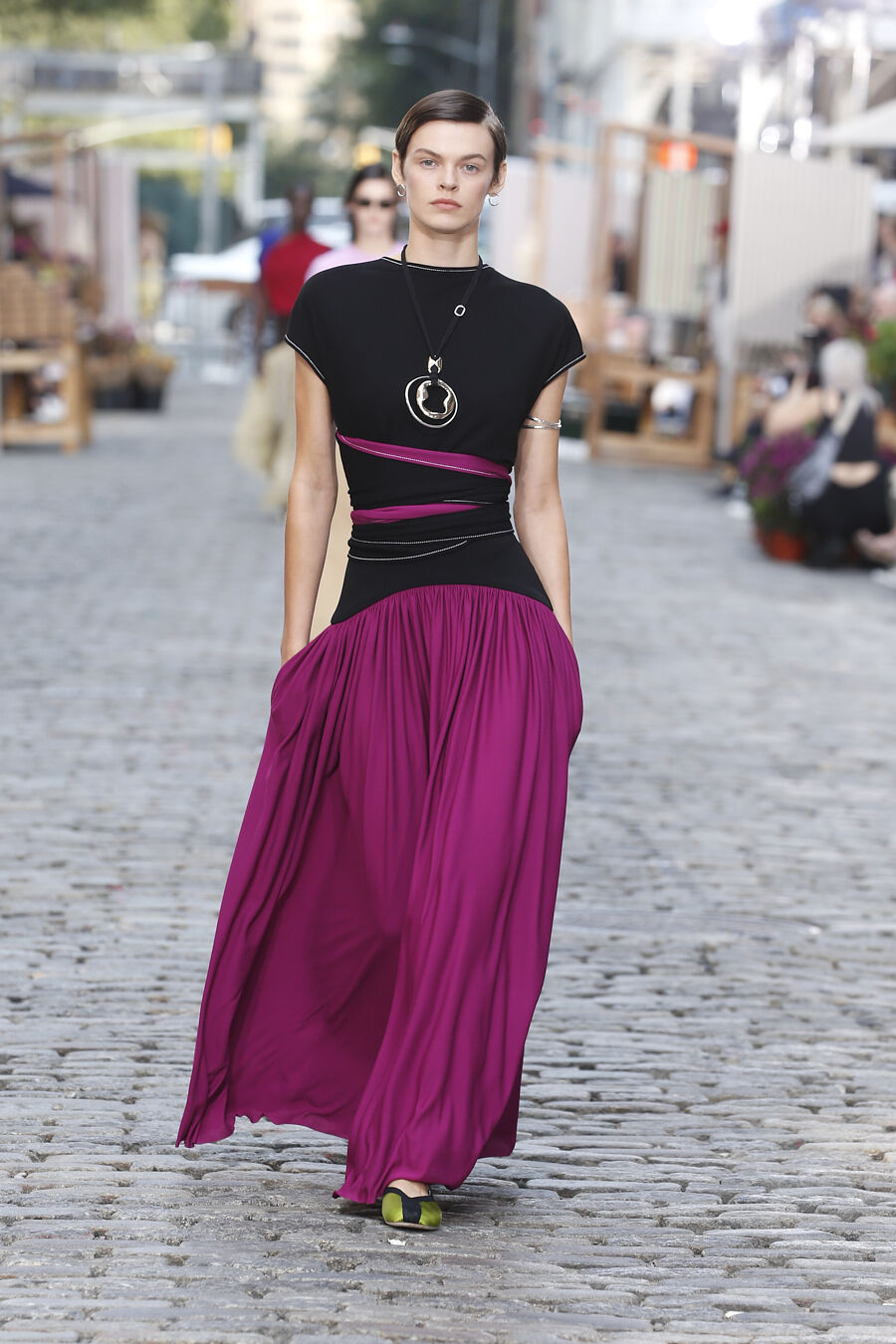 Look 28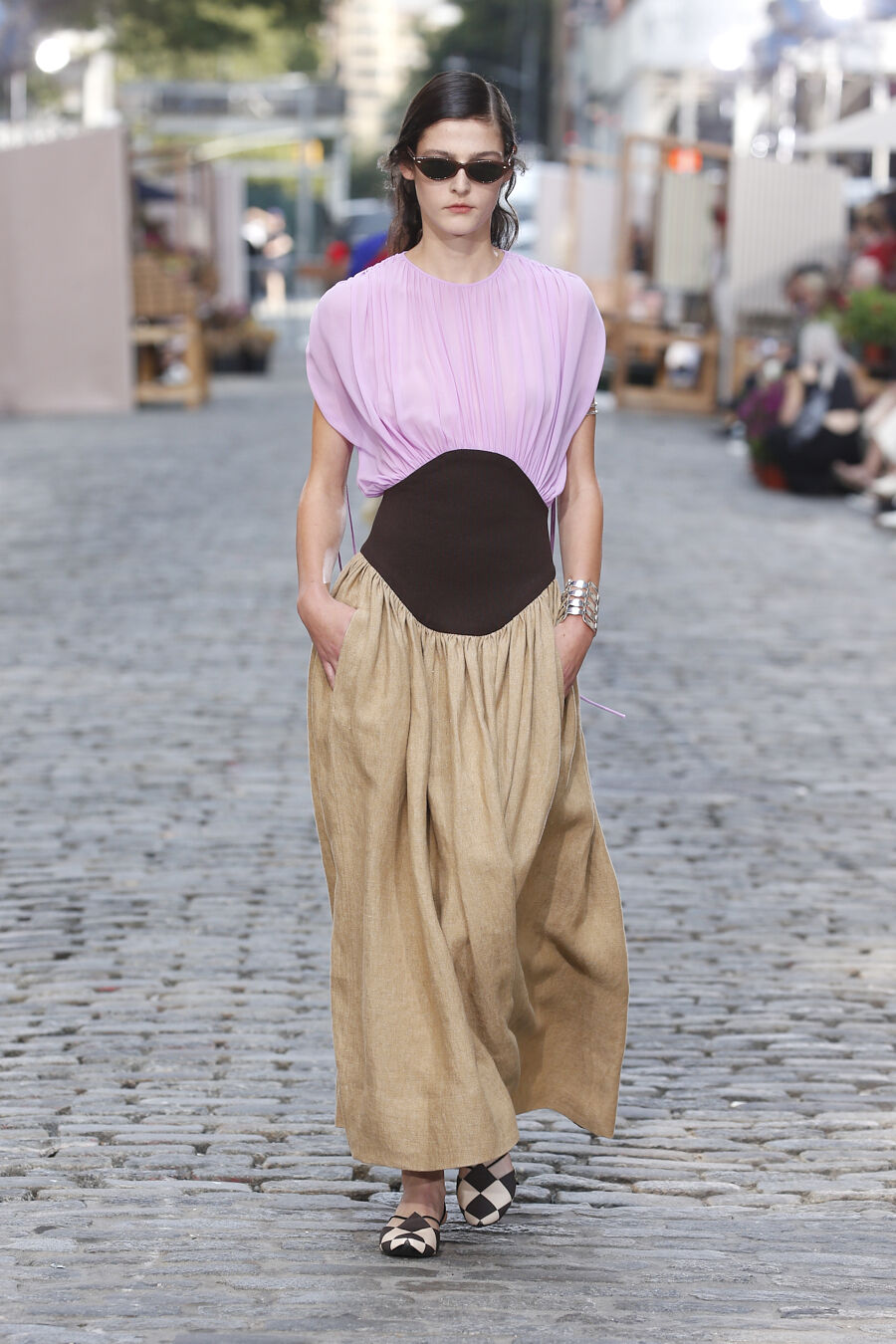 Look 29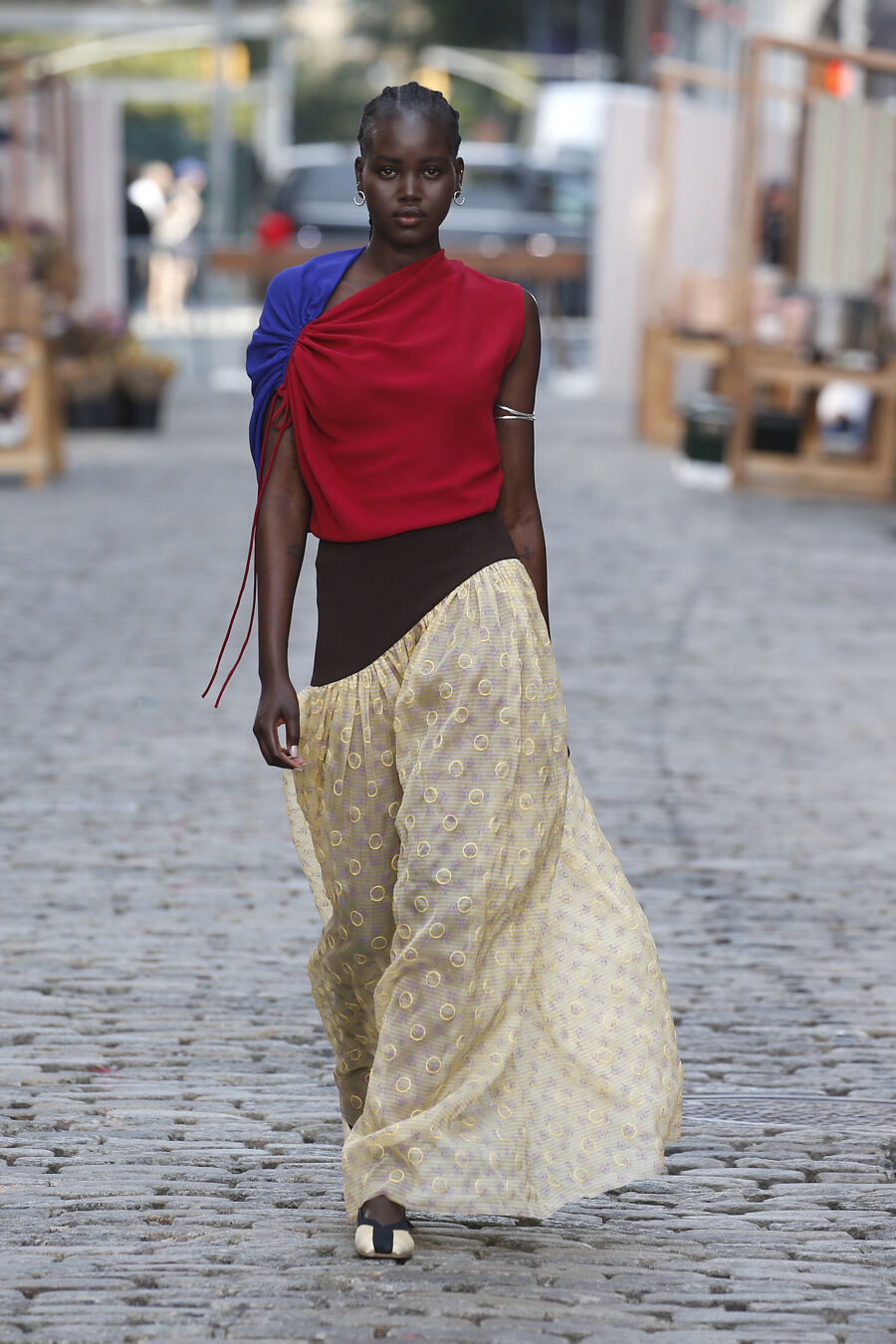 Look 30
"The season reflects these then-radical ideas with a mix of versatility, function, integrity and joy. There are striking contrasts of color, print and fabric. Chiffon and linen, jersey and broderie anglaise; dresses collaged in picnic and Madras plaids, engineered stripes and solids, and color-blocked reversible jersey tops. Waists are softly defined with broad belts, long sashes and tech-knit bandeaus, balanced by the proportion of full skirts and relaxed trousers.
There is a delicate tension between the retro and the modern. Cat-eye sunglasses and sculptural silver jewelry. Our Lampshade, a new bucket bag silhouette, is the inverse of a 1950s-inspired lampshade hat. This, along with oversized totes, hobos and crossbody envelopes, is crafted in suede, napa, double top-stitched leather and T Monogram raffia. An artisanal silver plaque is threaded with a hand-stitched leather logo detail, seen on bags, pendants and mules. Pointed and rounded flats accented with ankle ties or studs. Included are two reissues of McCardell's designs: a flat she created with Capezio in 1953, and a striped silk-cotton boot."
— Tory Burch
This collection is part of our ongoing partnership with the Maryland Center for History and Culture, which houses McCardell's personal archives. To support the preservation of the designer's legacy, we established the Tory Burch Claire McCardell Fashion Fellowship at MCHC.